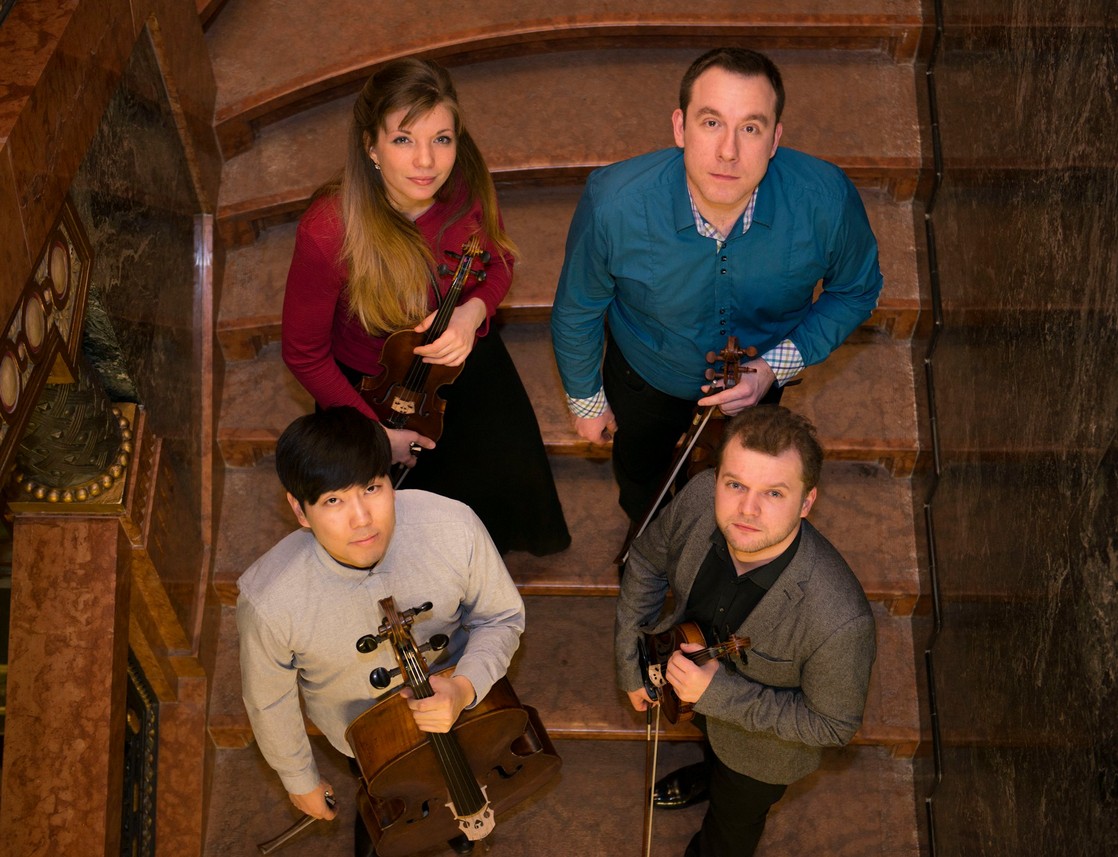 ROMAN QUARTET
Since its foundation in Budapest in 2017, the Roman Quartet has gained wide international visibility and recognition.
Its members were all trained at the Franz Liszt Academy of Music where they had the priviledge to study with some of the most prominent Hungarian professors such as Géza Hargitai, János Rolla, Sándor Devich, and Miklós Perényi. In 2018 the Roman Quartet was invited by the B
elgian clarinetist
Eddy Vanoosthuyse and the conductor Herman Engels to make a concert tour in Belgium and to be the resident string quartet of the International Clarinet Festival in Ostende ( Belgium) where they played with world famous clarinet players such as Jean-Marc Fessard, Andrew Marriner, Guy Yehuda, Gábor Varga, Corrado Giuffredi, Vitor Fernandes, Philippe Cuper, Kris Vuylsteke, and Jacques Merrer. In the Spring 2019 the quartet performed in the Budapest Quartet Weekend Festival and in October of the same year they took part at the Euromusicdrama Festival in Szczecin (Poland).
The repertoire of the Roman Quartet is very wide, from the classical composers like Haydn and Mozart to contemporary compositions.